Event
coolingZONE-13 Thermal Management of Electronics eConference All 8 Lectures
Location: On Line eConference Date: 21, October 2013 To 21, October 2013

click here to register for all the lectures in this econference
watch lectures from leading exerpts in thermal management and electronics cooling!

attend the lectures based on your schedule, 24 hours per day, october 21-24


ask questions of the speakers and receive answers!

attend the entire conference or just a few of the lectures

the thermal management industry international summit: coolingzone-13 is changing to an econference format. see the about or faq page for more information. see the full conference program. program has been extended to the 24th for all attendees!

this year's speakers:
key note speaker: dr. marc hodes, tufts university
"galinstan-based cooling of microelectronics: beyond tuckerman and pease?"


ruben bons, cd-adapco
"planes, trains, and automobiles? & electronics?"
dr. al ortega, villanova university, liquid cooling tutorial: designing liquid cooled heat sinks and cold plates
mike tozier, sapa extrusions
"lowering aluminum heat sink and liquid cooler thermal resistance with friction stir welding"
dr. kaveh azar, advanced thermal solutions
"how to properly measure temperature within electronic system and analyze the results"

dr. philip blazdell, t-global technologies
"passive thermal management - challenges and directions for a lower cost of ownership solution"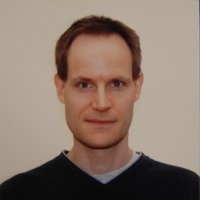 jim vangilderr, apc by schneider electric
"real-time data center cooling analytics"
pricing:
$199 for all eight lectures

$49 for each individual lecture
for more information
click here to learn about coolingzone-13 thermal management econference


got a question on cooolingzone-13? email

[email protected]

if you have previously registered for the in person conference, you will be refunded
Choose category and click GO to search for thermal solutions